ECS Illini Success Data Portal
Want to know where our students go after they graduate? Check out our Data Portal for information about first destinations, employers, salaries, signing bonuses, and more!
Share your story
Congratulations, Graduates!
Whether you have already accepted a job or graduate school offer, have plans to start a business, will be volunteering in the community or abroad, or are still defining your next steps, we ask that you share information about your post-graduation plans.
Completion of the Illini Success survey qualifies you for a drawing to win a variety of prizes, including Amazon gift cards, Illinois business card holders, and diploma frames. It also provides us with critical information necessary for career and academic advising, student recruitment, and institutional reporting needs.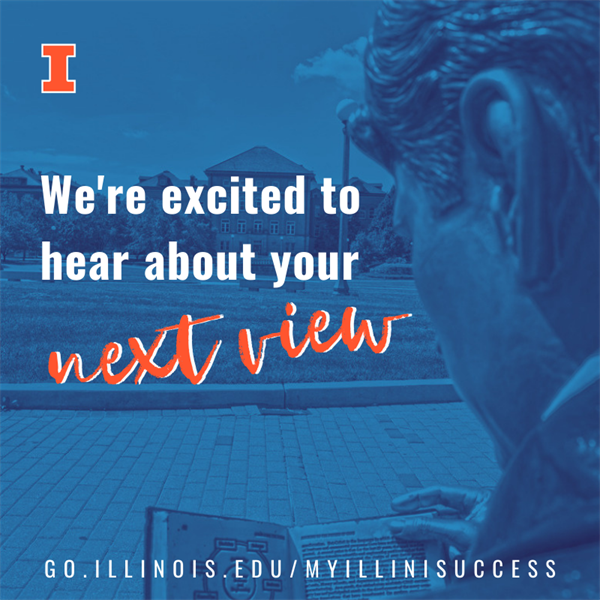 For a breakdown of post-graduation destinations, salaries, and signing bonuses, check out the 2019-2020 Illini Success Annual Report!