Learn the job search essentials to facilitate your success in finding a fulfilling career path.
The Job Search Process Simplified
Prepare
Before you launch into your job search, make sure that you have your elevator pitch, cover letter, and résumé thoroughly reviewed. You don't want to invest time in applying for jobs when these materials are not representing you well.
Network
Now that you have all of your materials ready to go, the next step is to invest time and energy in finding opportunities. You'll want to attend Career Fairs, networking events, and reach out to your network via Linkedin. This stage of the process can seem the longest, but don't get discouraged and continue to apply for jobs until you get an offer.
Interview
After your job application has been reviewed by the hiring team, you may be selected to enter the interviewing process. This process typically begins with a screening interview and can then progress into 2nd, 3rd, and even 4th round interviews depending on the organization. The best preparation for an interview is to practice and research the organization thoroughly.
Negotiate
The final step in the job search process is the extension of a job offer. All of your hard work and time paid off! Now it's time to think about if you want to negotiate your offer.
The Recruiting Cycle
1st Four Weeks
A lot of employers are actively hosting events, posting positions, and coming to campus for career fairs, info sessions, and talks.
2nd Four Weeks
Interview season usually starts in the second four weeks of a semester. Companies start to invite candidates after first round of engagement.
Last Eight Weeks
Activities start to slow down with less events. Interviewing continues. Employers start to send out offers.
Cycle Repeats
Next semester will have another cycle repeating the process.
Apply Your Knowledge
Share your strengths.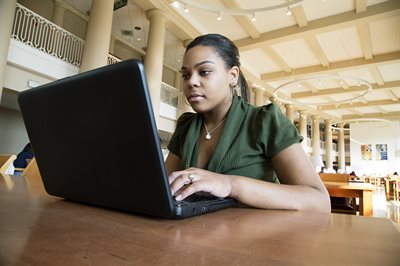 Submit Job Applications
Submit your applications and tailor your application based on the information you learned from connecting with people in the field.
Prepare for Interviews
Use the insights and information you're learned about your field of interest to make you're prepared for the questions and culture specific to that field.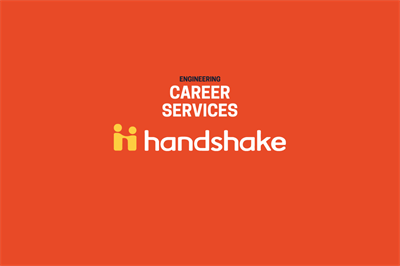 Utilize Handshake Workshops and Events
Attend workshops to learn more about the job search process, schedule advising appointments to ask questions about career planning, and apply to job postings.