Spring 2024
Engineering Career Fair
February 14 - 15,
12 p.m. - 5 p.m.
Illini Union
Spring 2024 Engineering In-Person Career Fair
Wednesday, February 14, and Thursday, February 15, 2024, at the Illini Union.
Our team offers a broad range of resources and services to assist employers in connecting with highly skilled Grainger Engineering students and accomplishing their recruitment objectives. One of our most notable events is the Engineering Career Fair, which attracts over 7,000 students in the fall and 3,500 students in the spring. The Engineering Career Fair can be a critical element of your successful recruitment strategy, whether you're looking to recruit a significant number of engineering students from diverse majors and skill sets or increase your company's visibility.
Registration NOW OPEN: Illinois Spring 2024 Grainger Engineering In-Person Career Fair
Important Dates
The projected registration close date is Friday, January 19th, 2024
All registrations will be approved after payment is received. Make payment by Friday, January 26th, 2024 to secure the registration.
Registrations not canceled by Friday, January 26th, 2024, and no-shows will be charged the full amount due.
Prices and Booth Options
| Booth Type | One-Day Price | Two-Day Price |
| --- | --- | --- |
| Single Booth (Up to 4 Reps) | $800 | $1400 |
| Double Booth (Up to 8 Reps) | $1600 | $3000 |
| Deluxe Booth (Up to 12 Reps) | $2400 | $4600 |
Please share the following parking, shipping, and other logistical details with your colleagues to prepare for another high-impact recruiting event!
If you are registered for an In-Person Career Fair, please refer to the information below to help you prepare for your visit. Please also share the following information with your colleagues who will be on-site:
Dates:
Wednesday, February 14, and Thursday, February 15, 2024
Location:
Illini Union, 1401 West Green Street, Urbana, IL 61801
Schedule:
10:00 am: Recruiter Check-In
10:30 am: Lunch available
11:00 am - 12:00 pm: Meet & Greet with the Grainger College of Engineering Corporate Relations Team: Room 104
12:00 Noon: Career Fair Opens to Students
5:00 pm: Career Fair Ends
Employer Breakrooms and Lunchboxes:
We will provide complimentary lunch boxes and beverages in Room 103, also known as the Colonial Room, and snacks will be provided in the employer break rooms located on each floor at the career fair. You can also take advantage of the on-site Illini Union restaurants and the nearby Green Street and Wright Street restaurants for your lunch plans.
Parking:
ECS provides parking spots for the whole day on February 14 and 15. Each company may receive ONE complimentary parking spot on a first-come, first-served basis. Upon arrival at the Illini Union, you will be given a "parking pass" to place on your windshield. This will allow you to park at any bagged meter along Mathews Avenue from Springfield Ave to Oregon St. or any bagged meter in Lot D10 next to the Illini Union.
Please visit the UIUC Parking Department website for access to a parking map of campus.
NOTE: Parking is not guaranteed.
Campus Health & Safety Protocols:
Kindly note that the COVID-19 situation remains fluid and plans may change in the interest of public health. For more information on health and safety protocols at UIUC visit: https://covid19.illinois.edu/
Shipping to the Career Fair
The Illini Union will begin accepting packages on January 29, 2024
[IMPORTANT] Please ship your items to the following address with your company's name clearly and prominently displayed on the package:
Grainger Engineering Career Fair
Illini Union
1401 W. Green Street
Urbana, IL 61801
We will deliver items to your booth. Please bring your shipping vendor's tracking number in case we need help locating your items.
Return Shipping after the Career Fair
You are responsible for bringing paid, return shipping labels for your career fair materials. You are also responsible for scheduling your items for pick-up with your organization's vendor of choice.
Volunteers are available to assist at the student resource table/employer package return shipping drop-off on each floor at the Career Fair. Follow the following steps:
Complete and attach prepaid mailing label
Securely pack and clearly label items
Bring the package to the employer package return shipping drop-off
Interview space is available on February 15th and February 16th, following the day after your career fair attendance. All interview space requests must be submitted in Handshake by 5:00 pm CST on Friday, January 26, 2024. You will receive an email from Engineering Career Services confirming your interview space and logistical details one week before the scheduled on-campus interview. It is crucial to notify ECS (ecscareerfair@illinois.edu) at least 24 hours in advance to cancel the next-day interview.
Recruiting Timeline

New Employers Start Here!
Engineering Your Recruiting with ECS
Contacts to Host On-Campus Events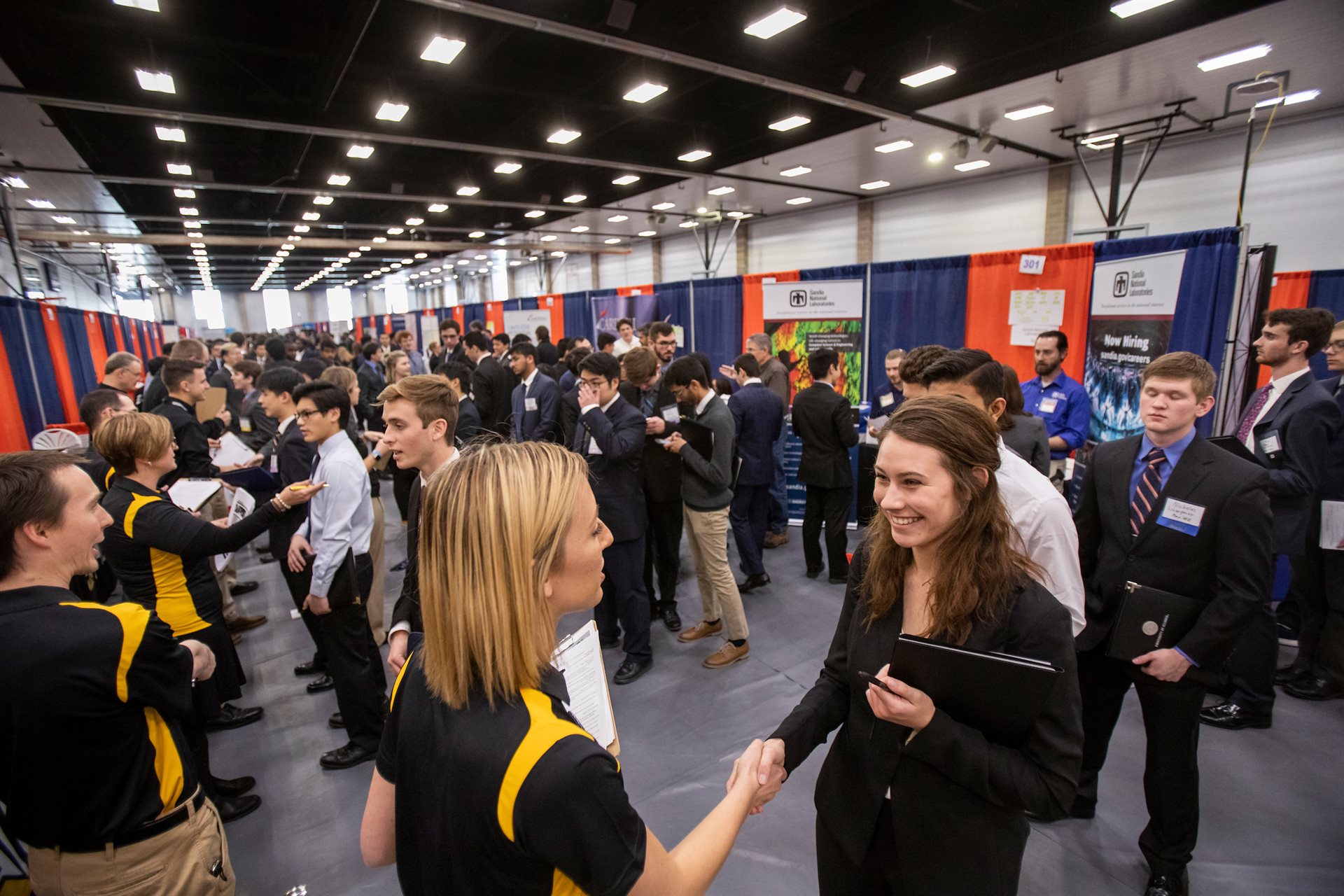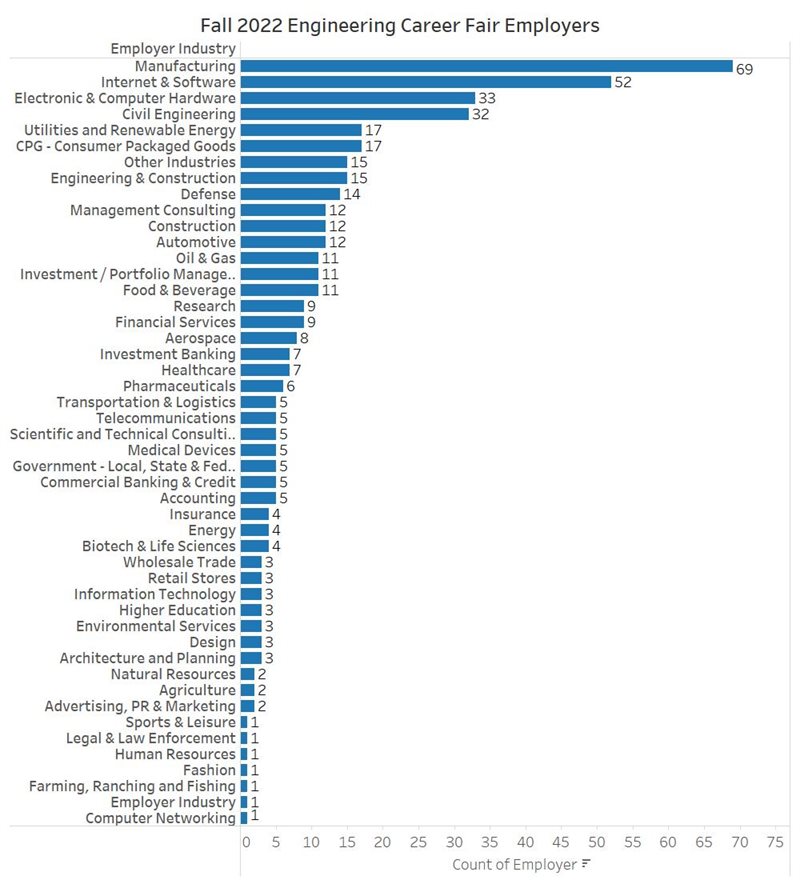 Engineering Career Fairs are great places to recruit high-volume students with diverse talents for top employers! The Fall 2022 Engineering Career Fairs attracted 355 distinctive employers.
Engineering In-Person Career Fair Student Participation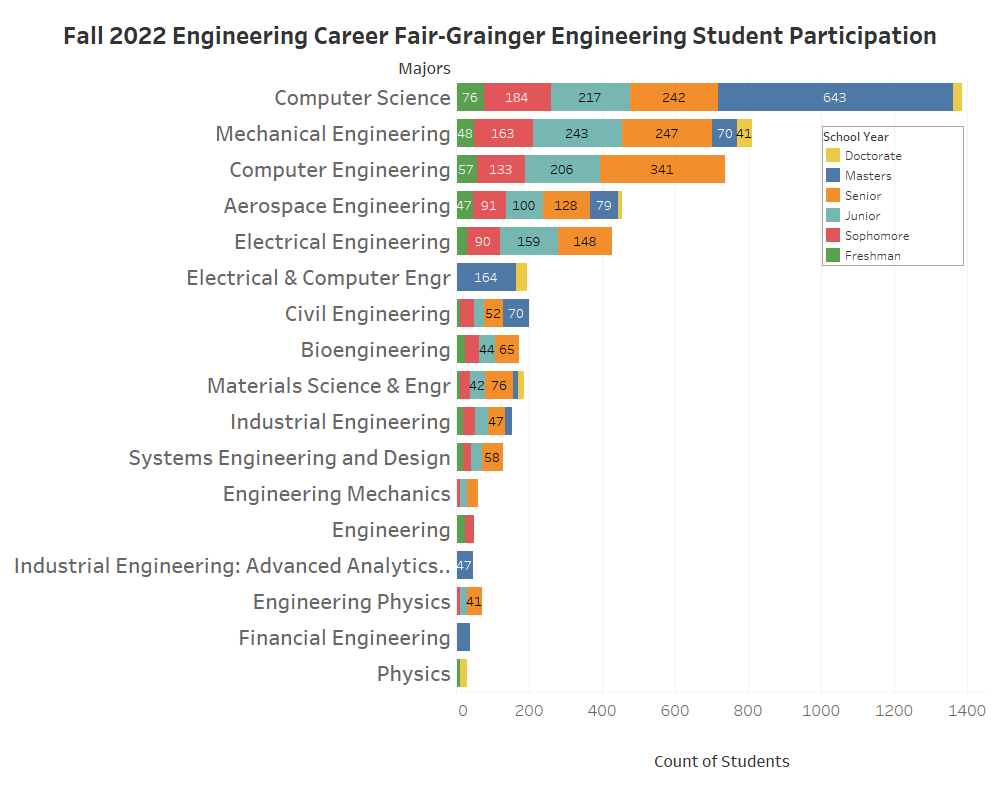 Engineering Career Fairs are great places to recruit high-volume students with diverse talents! The Fall 2022 Engineering In-Person Career Fairs attracted nearly 5,500 engineering students, totaling over 7000 students from 10 colleges.
Use the ECS Appointments Distribution to Plan Engagement Activities
Engineering Career Services
Engineering Your Recruiting with ECS — Your Gateway to Connect with Thousands of Talented Engineering Students!
Honeywell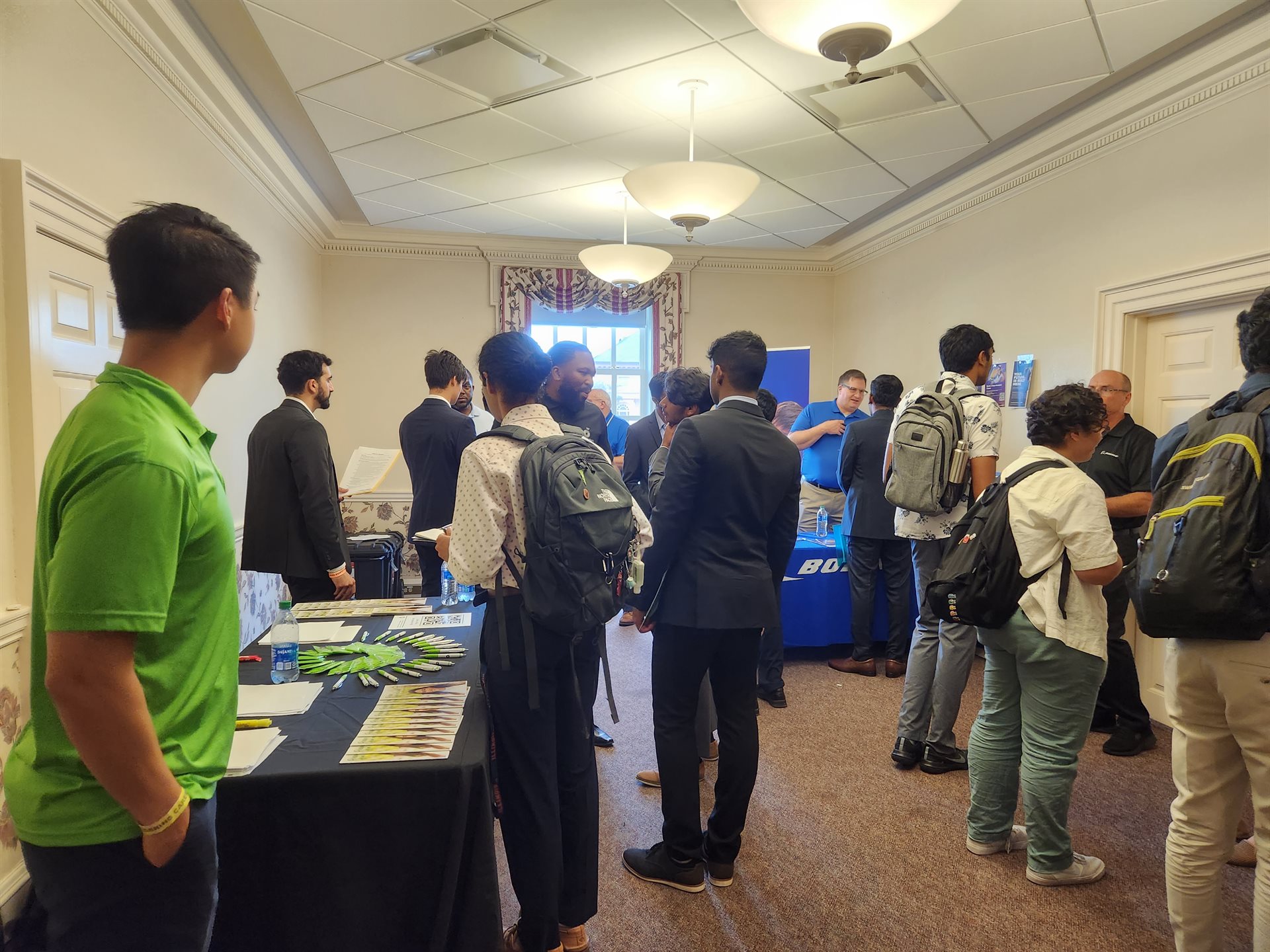 Boeing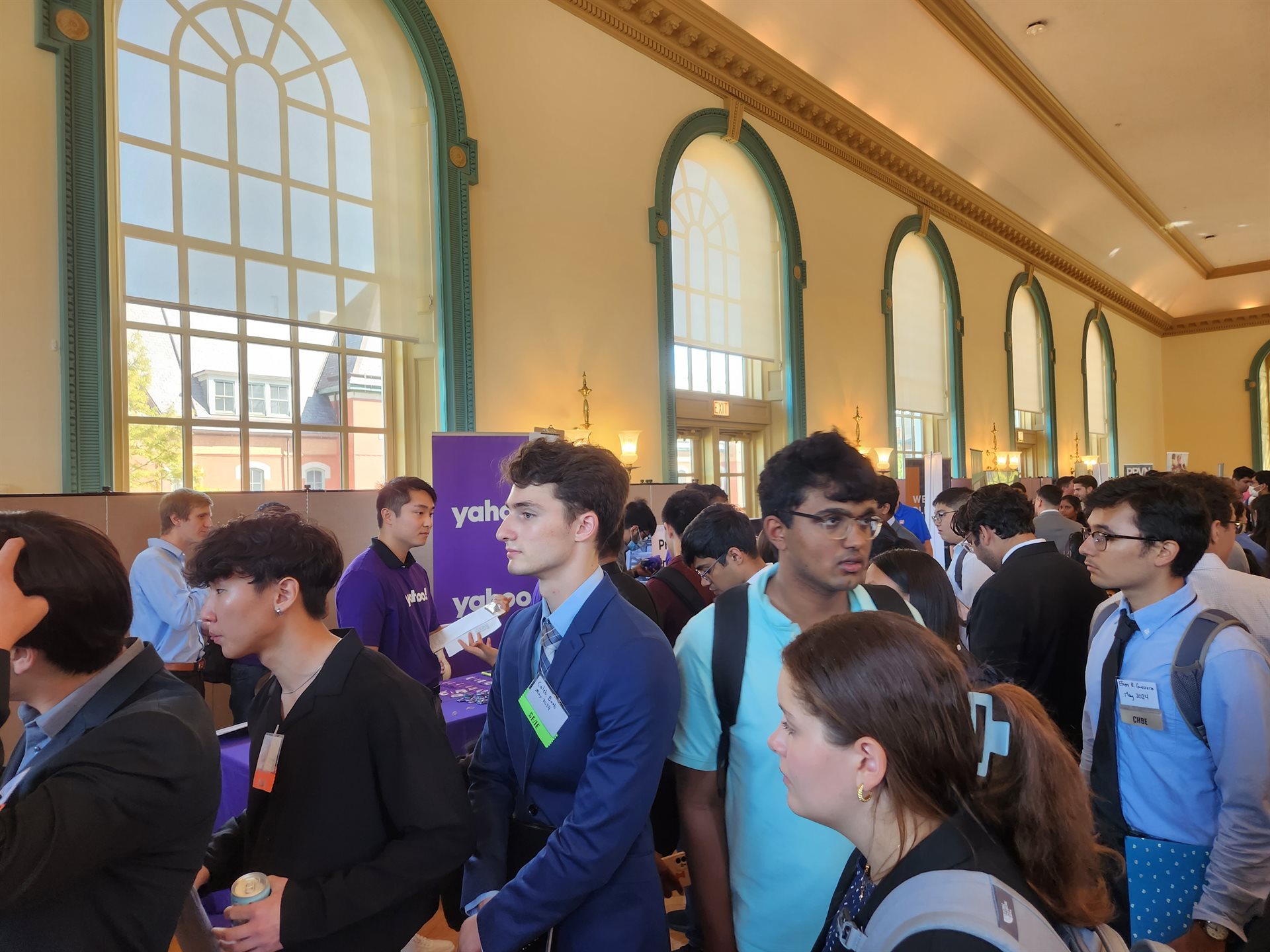 Yahoo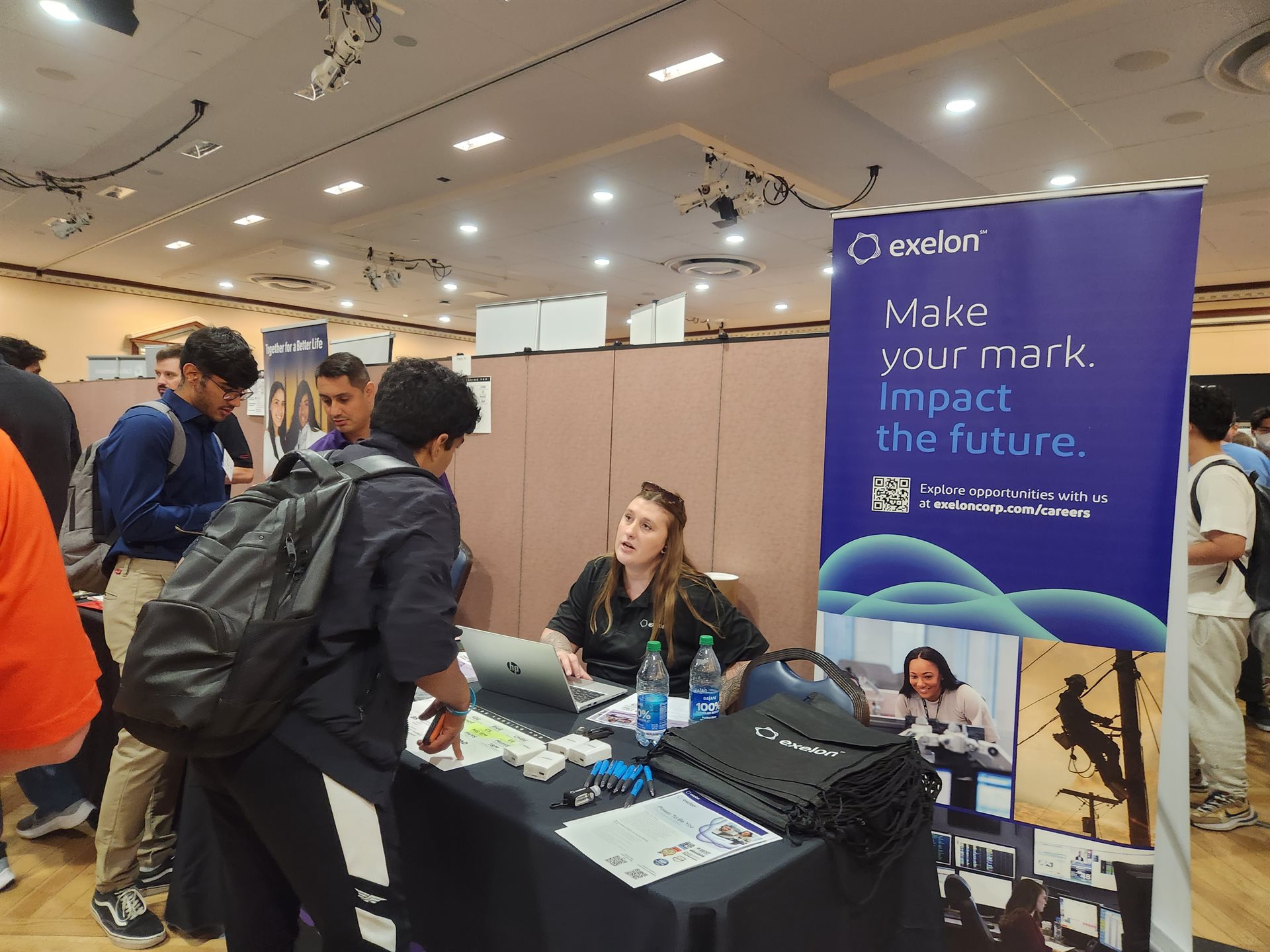 Exelon